SHREE GANPATI ENGLISH SCHOOL is new perspective of our time and a glimmer of the future. It is a place where one learns about totality and the wholeness of life. Academic excellence is absolutely necessary but our school includes much more than that. Our vision is to awaken literacy in all hearts. It is our desire to faster a brilliant academic understanding; Self born, Self expressing quality of spirit, mental, physical and emotional development and collective exposure to evolve a smarter generation better equipped to respond to challenging situations. Our school establishes strong foundation for a happy and successful adult life.
 Learning is not intimidating for our children. Hands on activities help make academics more tangible for student and become a bridge to abstract thinking . Encouraging team work help develop communication and life skill in children. Holistic education from the heart is our endeavour.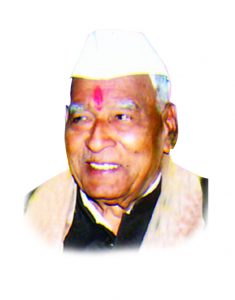 Late Adv. Bhausaheb (Aaba) Dagdurao Deshmukh (1922-2011) (Ex.M.L.A. & M.P)
(Founder President, Janvikas Education Society, Bhokardan)
About Founder President
Honourable Adv.Bhausaheb (Aaba) Dagdurao Deshmukh was born on 29 December 1922. He was member of the 3rd and 4thLoksabha of India from the Aurangabad constituency, member of Hyderabad State Assembly during 1952 to 1956 and member of Bombay State Assembly in 1956. Considering the educational backwardness of the region and with a view to make the educational facilities available to the rural students of the region, Honourable Advocates Bhausaheb (Aaba) Dagdurao Deshmukh, established an educational institution at Bhokardan, district Jalna.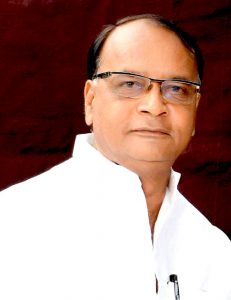 Mr.Rajendra (Rajabhau) Deshmukh
(President Janvikas Education Society, Bhokardan)
Message from President
There is nothing more rewarding than giving back and making a difference in the lives of people in this great community. Janvikas Education Society was established with objective to provide excellent and quality education to the students of the rural area of Marathwada region. The society was founded under the great academic vision of late Adv. Bhausaheb Deshmukh. We always endeavour to develop every individual to explore their full potential. Janvikas Education Society has proved its quality and excellence over the years in contributing towards a healthy and prosperous society. I wish that every student of our institute should be more capable in accepting the future challenges of this vast dynamic world. I strongly believe that my students surely contribute to the society and nation which will be great satisfaction to the school as well. WISHING THE BEST FOR MY STUDENT'S BRIGHT SUCCESS.........!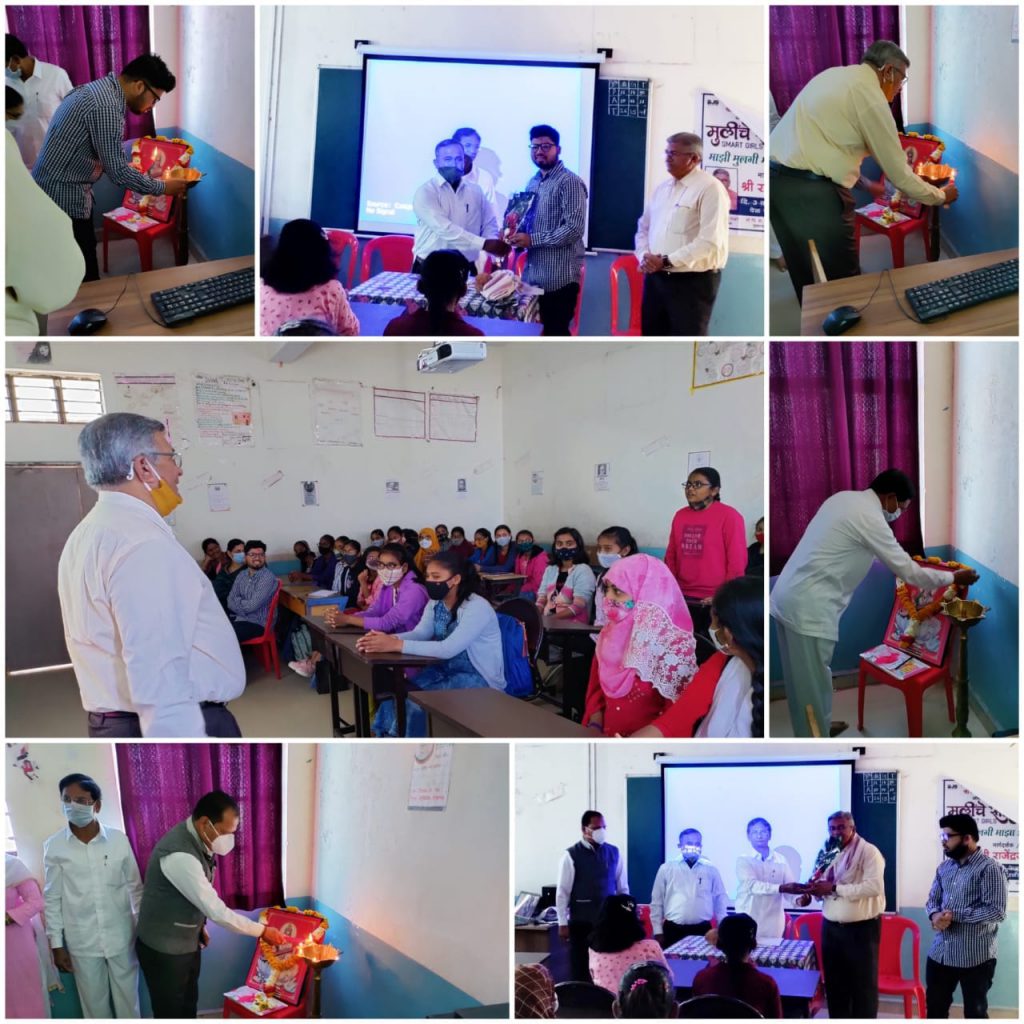 Our vision is to forge strong, positive connections with students so they can achieve independence, build confidence, and gain academic knowledge. To develop well-rounded and thoughtful students prepared to cope with a changing post-modern and globalized world.
Our mission is to work together to build a safe, respectful and nurturing environment focused on maximizing each child's sense of wellbeing and acquisition of skills for life and learning. To provide exceptional care to children while fostering each child's intellectual, social, physical and moral development in an academic-rich environment.
Knowledge is power"
Identify your passions.
Explore life possibilities.
Explore, Experiment, create, prove, Discover.
Learn how to think.
Inside the box. Outside the box.
When there is no box.
Know what to do. How to do it.
When to do it better.
Principal's Desk
The Ganpati School aims at offering all our students a broad and balanced curriculum that provides rewarding and stimulating activities to prepare them for the best social and cultural life.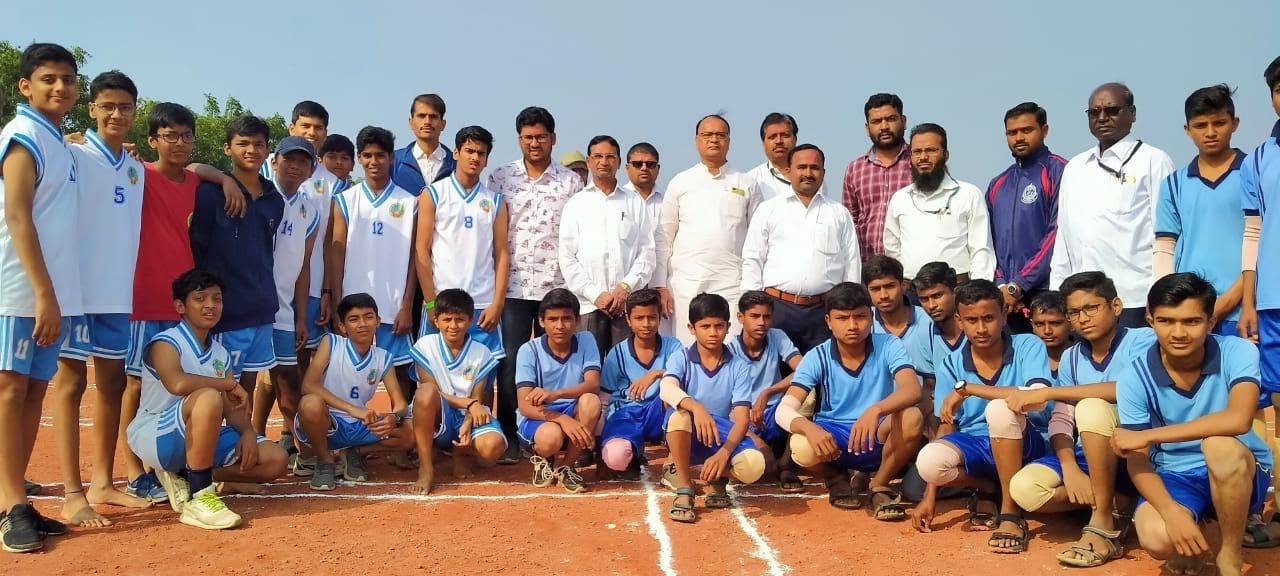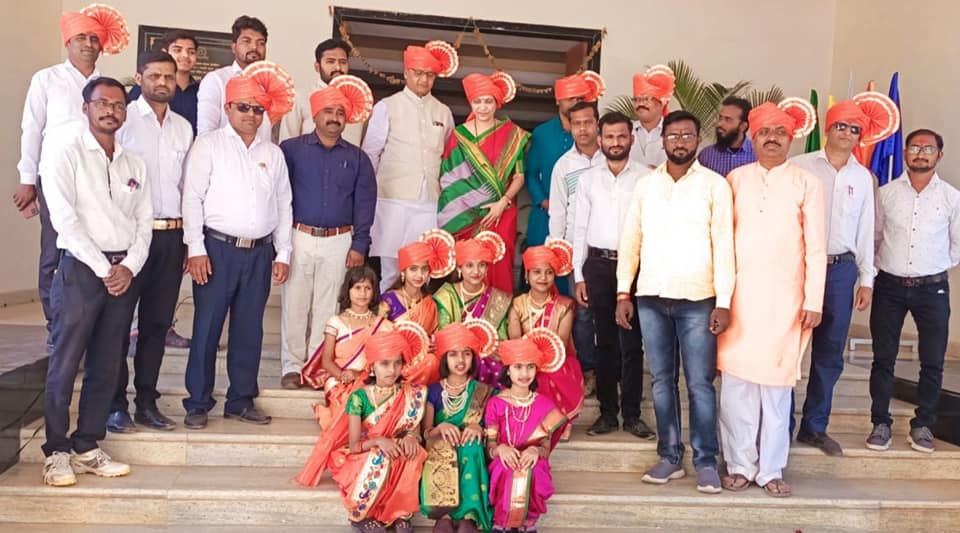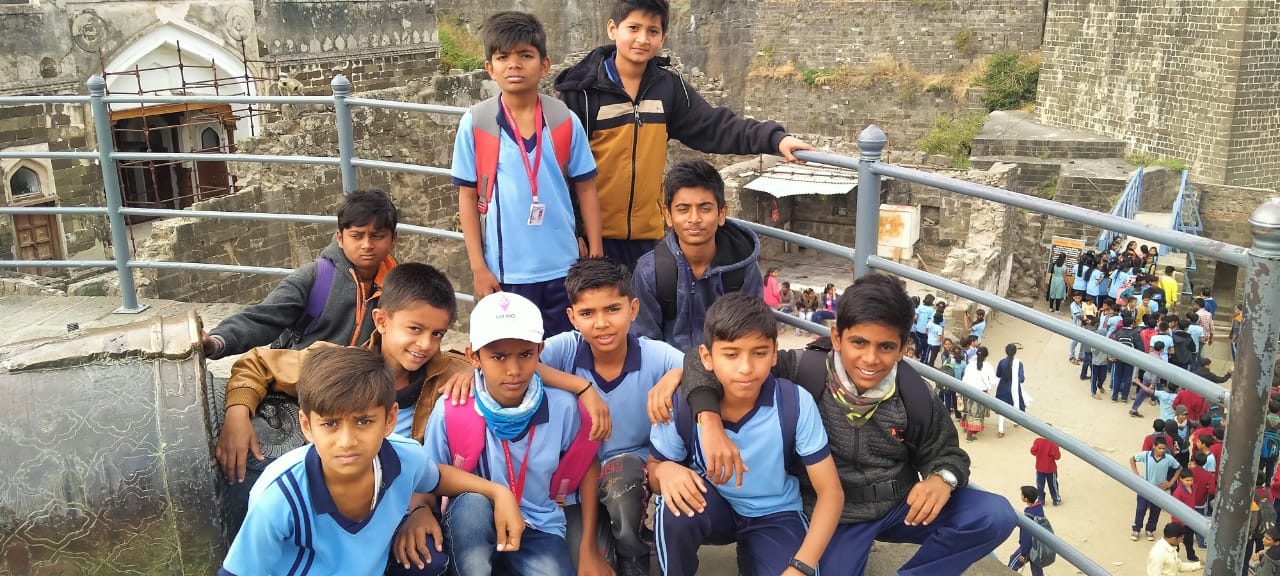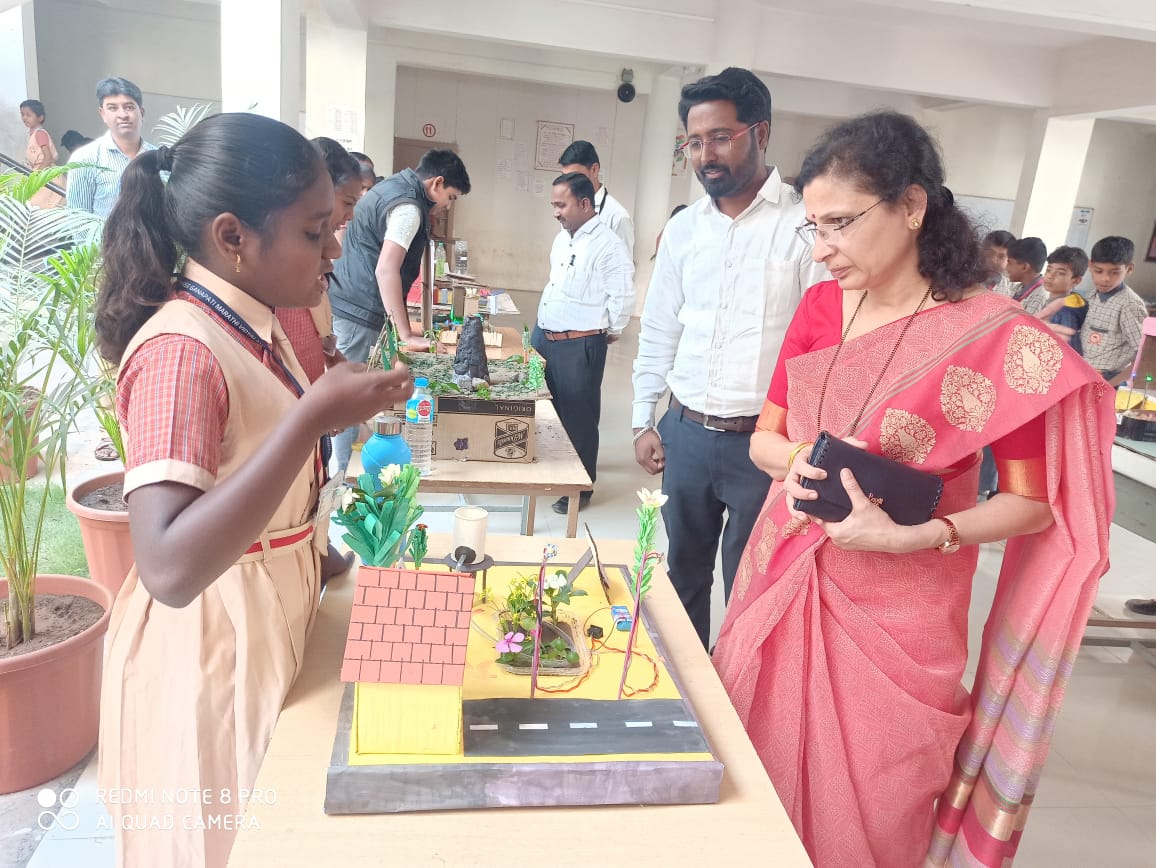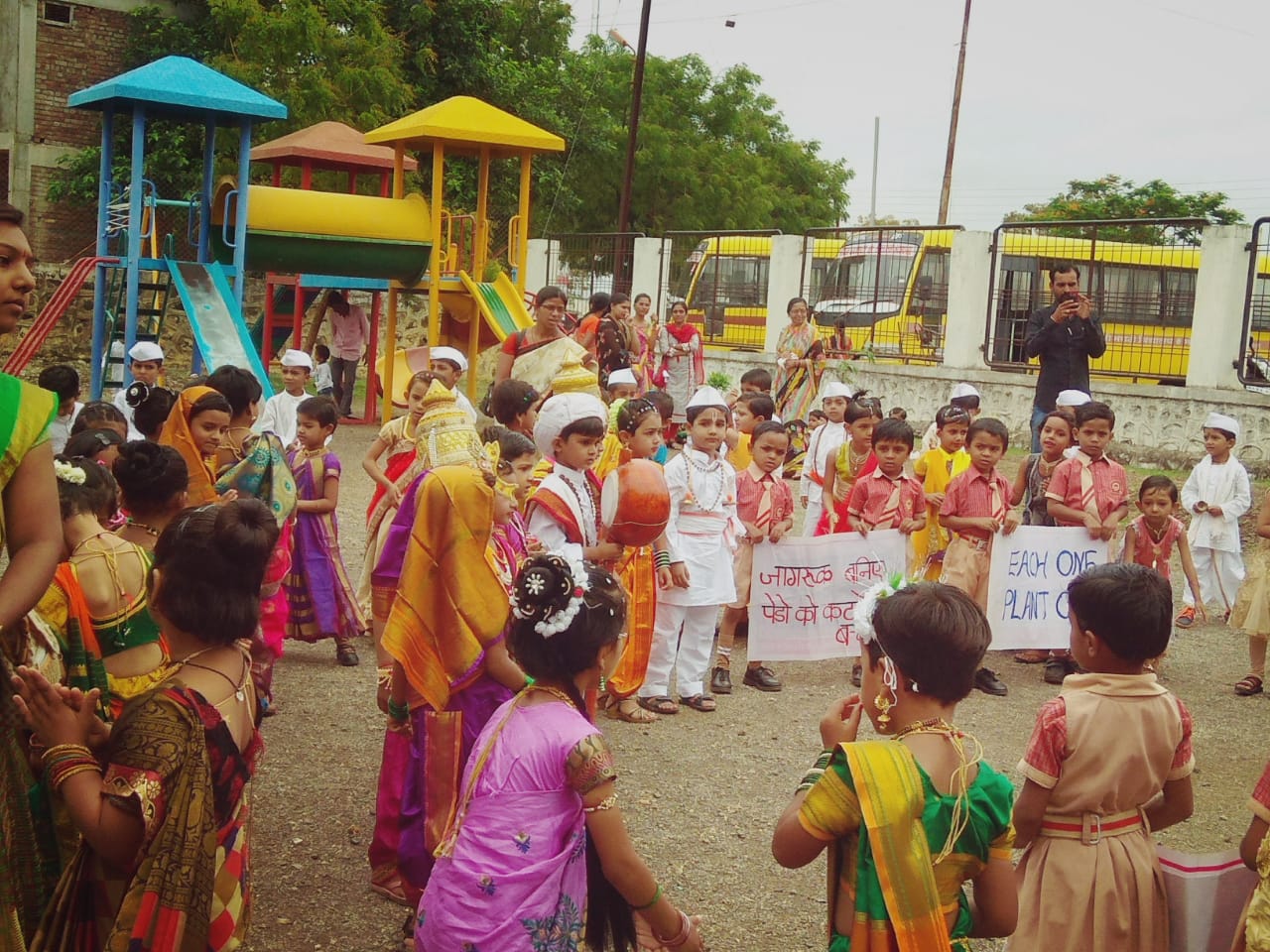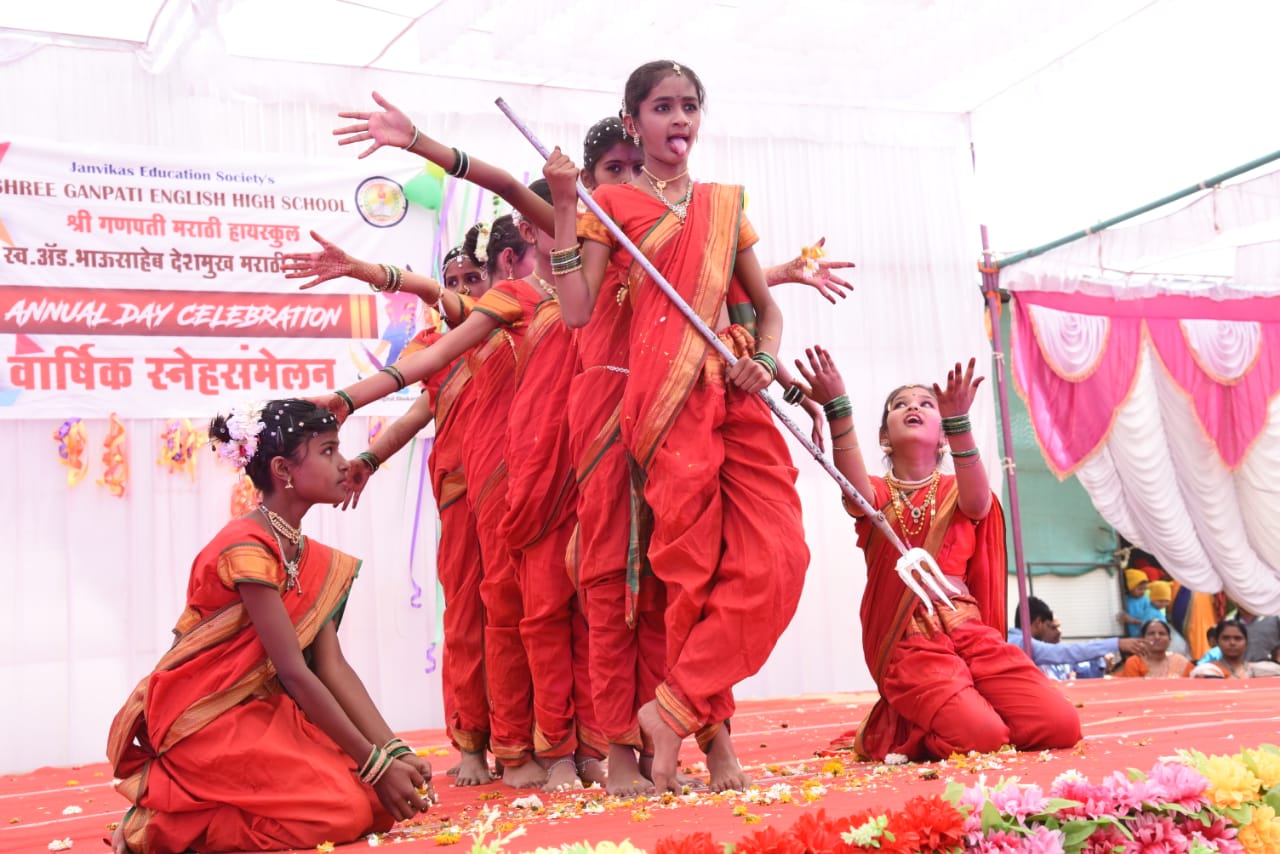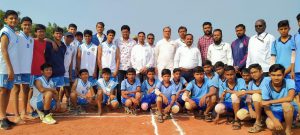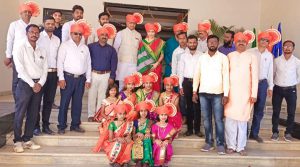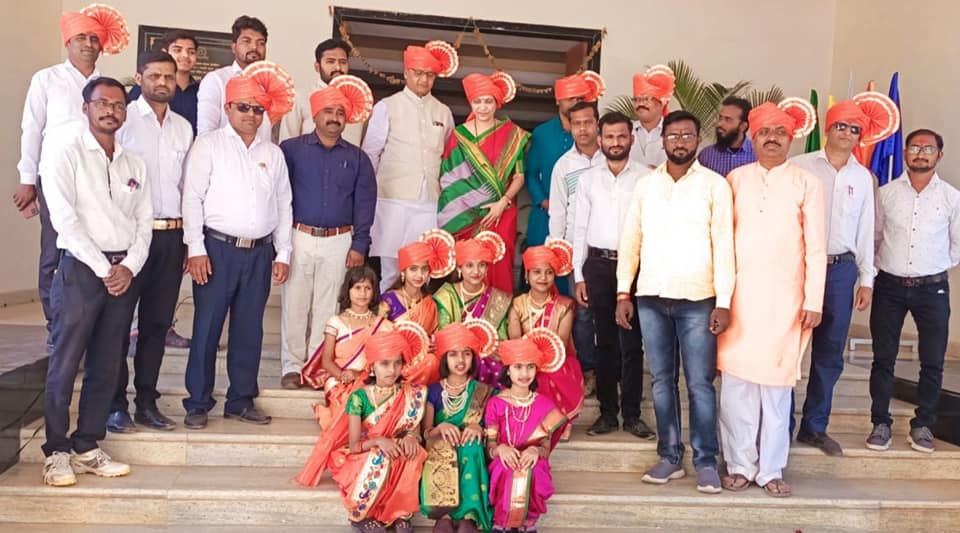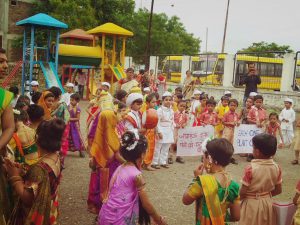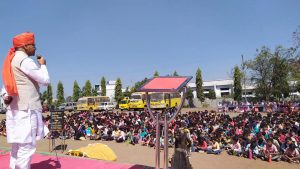 SHREE GANPATI ENGLISH SCHOOL is spread over seven acres of green land away from the crowded roads and streets of the city. The class rooms are spacious, naturally illuminated and well ventilated.
The physical environment in which learning takes place has a large impact on the outcomes of education. We, at SGES, strongly believe that having good physical infrastructure is as important as having good academic framework.
Our Campus is completely located in the lap of nature with easy connectivity from all the areas of Bhokardan. It offers a state of the art designed building, excellent sport amenities, play area for children with eco-friendly construction. It is designed to satisfy the needs of children now and for the future.
We expect our students to maintain high standards of personal conduct. This includes personal honesty, discipline, integrity, humility, ethics and values. Students are accountable to the school authorities for their conduct in the school premises.
Self-discipline is the forte of the school.
The school begins at 8:50 a.m. for the students. All students are expected toreach school before the bell rings.
Students should maintain cleanliness and hygiene withinthe school campus.
Students should observe polite civil behaviour. Raging, screaming or use of unparliamentarily language is forbidden.
SGES constitutes a family of students from various communities, religious and linguistic groups. The medium of instruction and communication is English in the school campus.
The school is not responsible for any loss of student's belongings in the premises.
Under no pretext should a student miss any teaching / games activity period. Participation in all school programmes, events and activities are compulsory for all students.
Students should not remain in the classroom during break time without a written request from their parents. They should also not leave the premises during the school working hours.
Cell phones, smart watches or any other electronics gadgetsare strictly prohibited within the school premises.
All students must be neatly dressed in full School uniform.
The following undesirable behaviour/repeated indiscipline willlead to serious consequences:
Damaging school furniture, fixtures/building or belongings.
Obscenity in use of words or acts and indulging inuncivilized behaviour.
Irregular attendance.
 Bullying, gossiping, playing pranks or using any form of physical/emotional violence against a fellow student.
Using unfair means during a test/examination.